Retreat Shenanigans plus updates
As I write this, I need help as I am sat at a soft play while my kids play. This week has been half term.for us so that's why I didn't post until today. It is the end of half term though, just the weekend to go and its back to normal. To be fair my little ones haven't been too bad, I am very lucky there.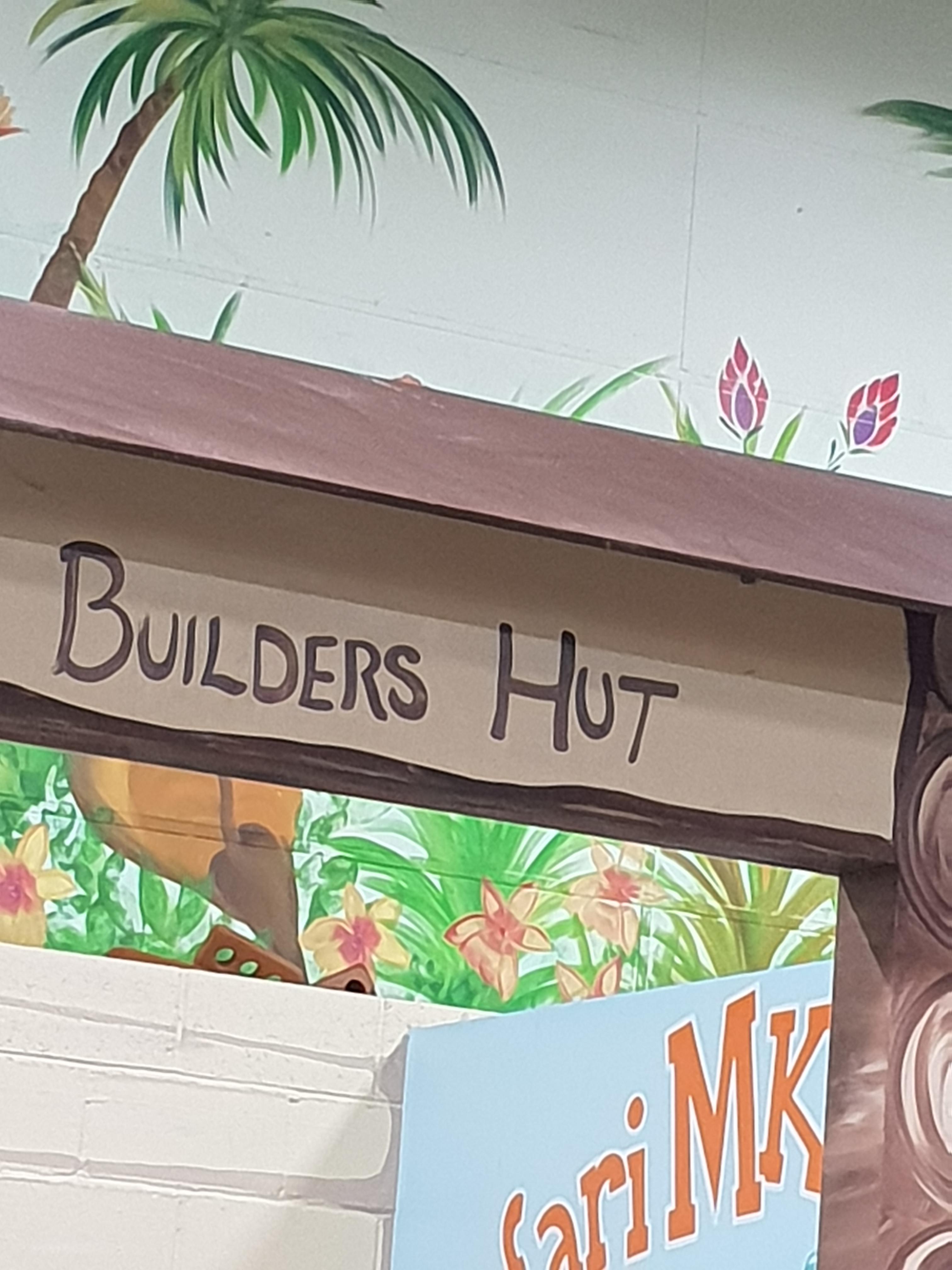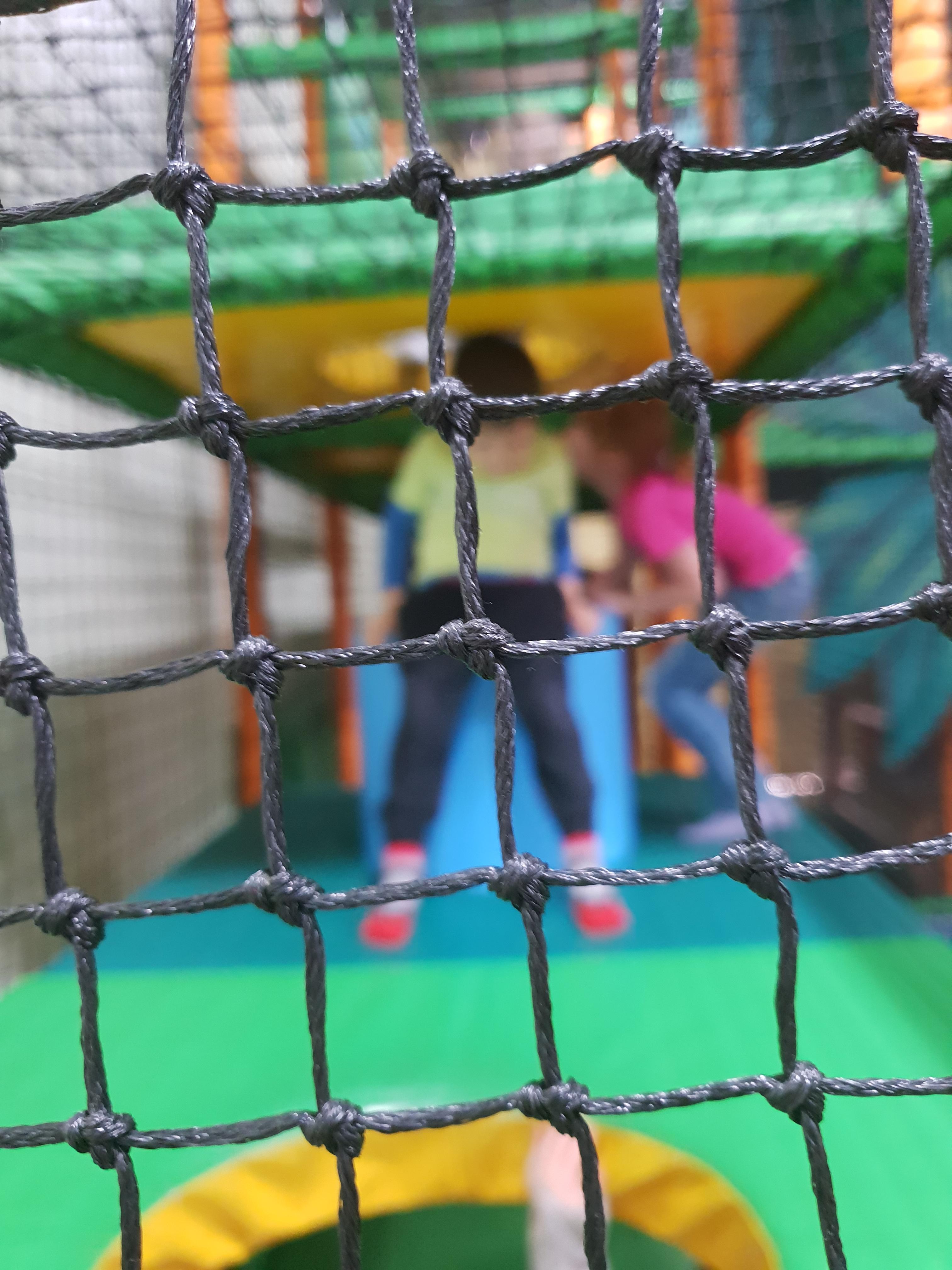 The weekend at the beginning of half term was a great one as it was the MK Stitching Retreat that I arrange. I took my shop too and it was great seeing friends and new people.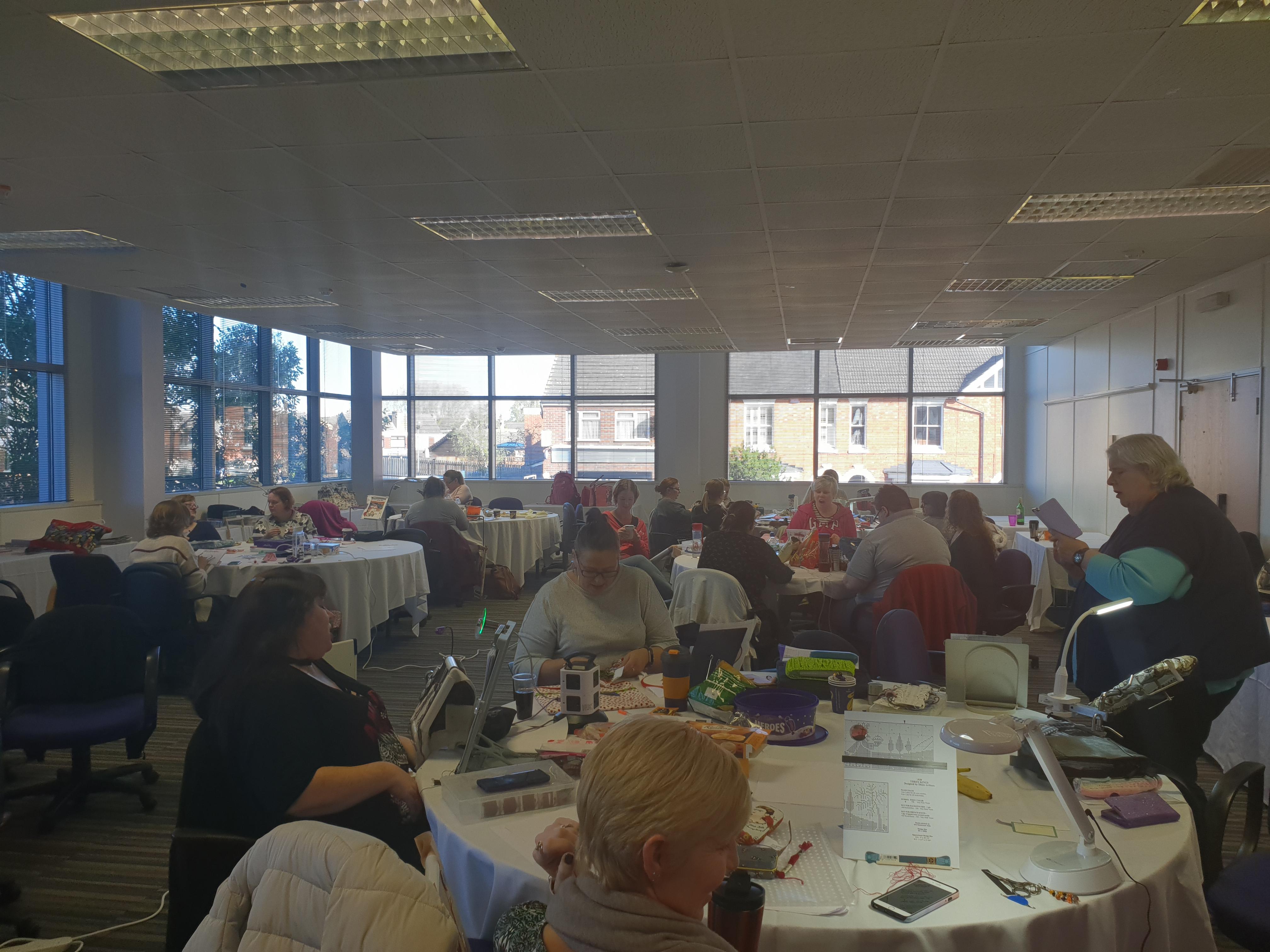 I worked on my stocking for my daughter and got quite a bit done. Here is where I am at right now;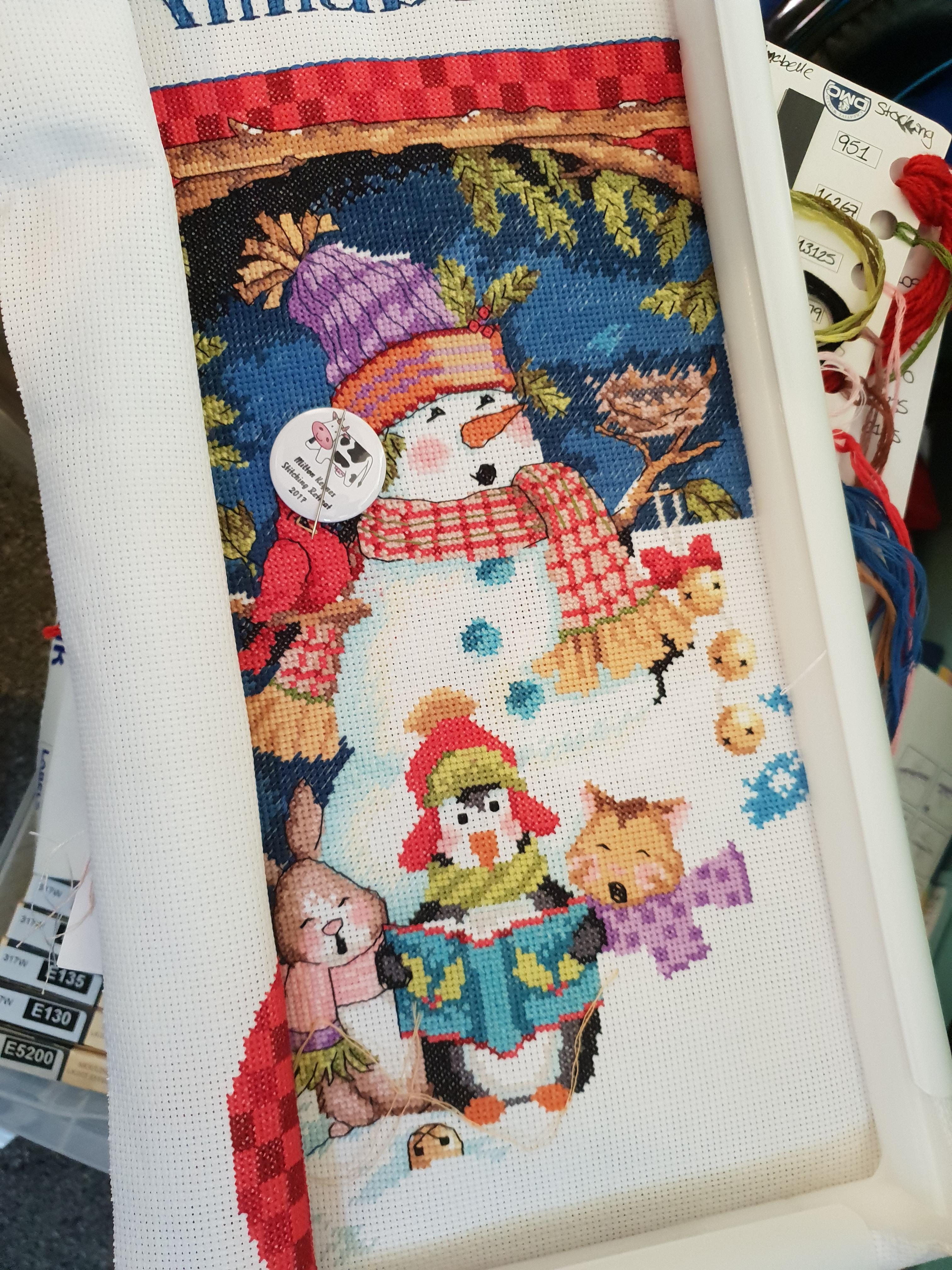 I also had a new start. It was the Prairie Schooler Alphabet.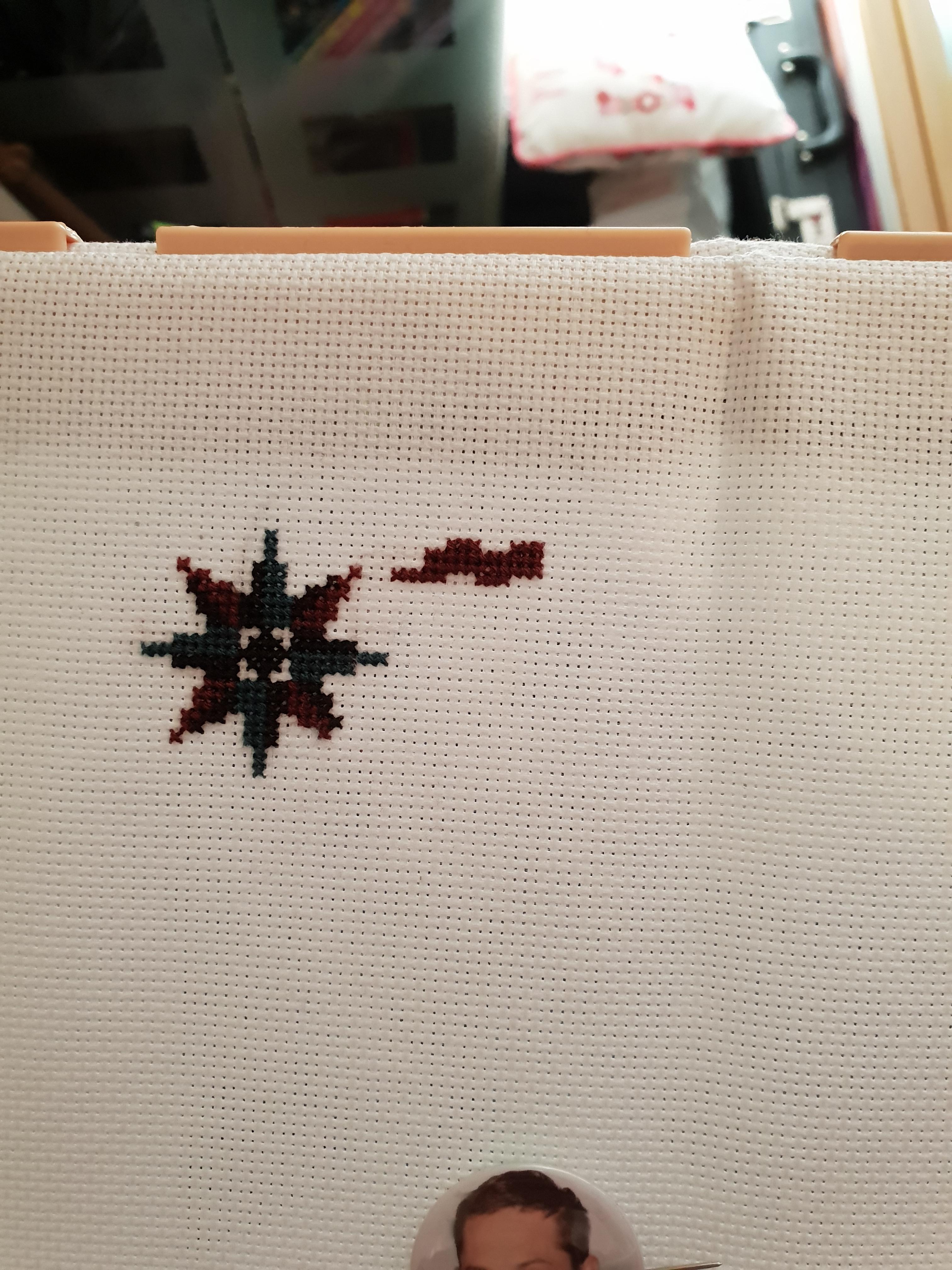 I am doing this over 3 pieces. I have done some research and the good news is I am able to get these charts in to my store. Message me here; www.facebook.com/marneysmixedbag if you would like me to order them in.
Poor Star Wars piece didn't get worked on unfortunately. I hope to get to it once the stocking is finished. Also the hotel had a Halloween party and a couple of the ladies dressed up and looked amazing: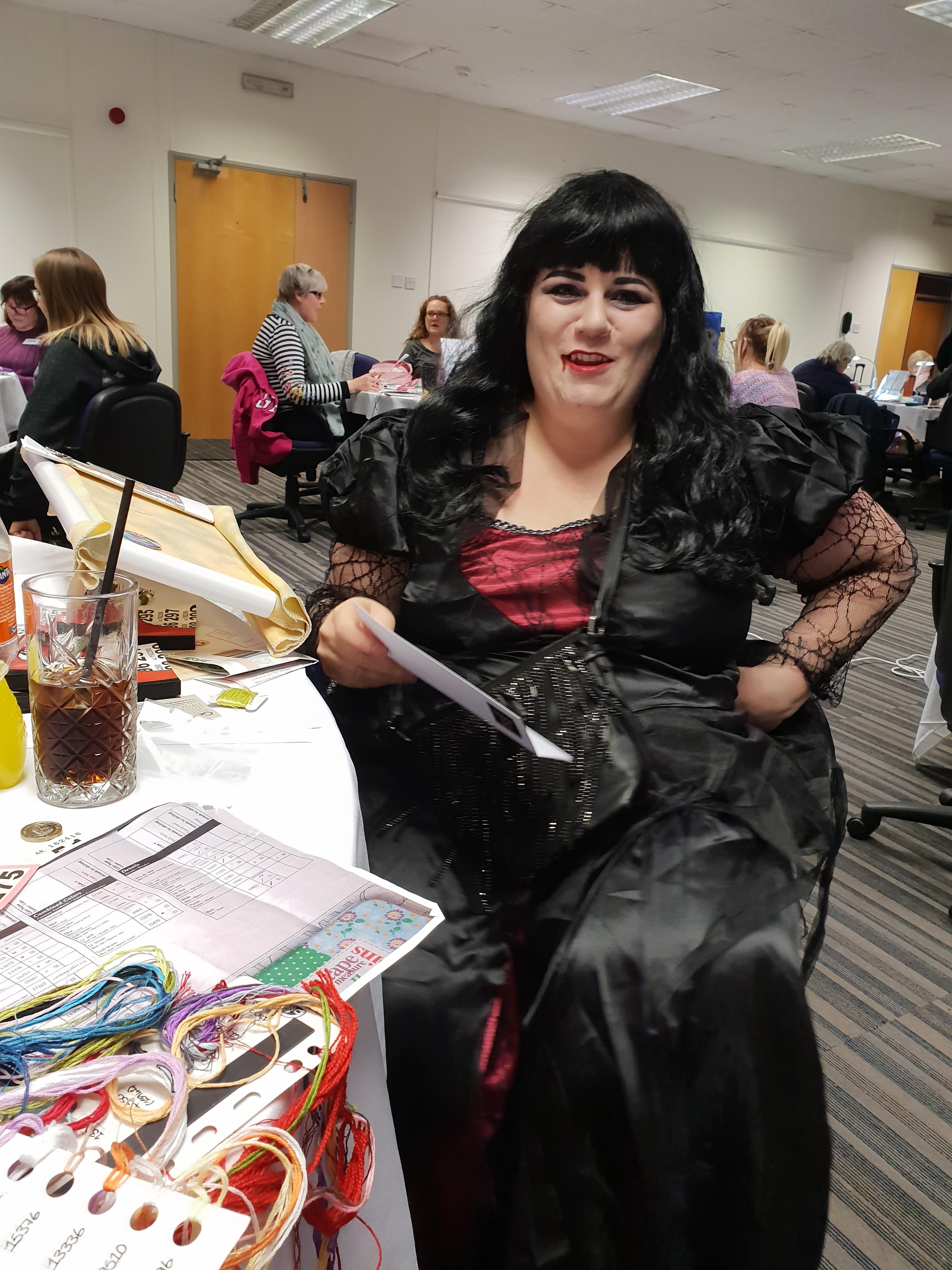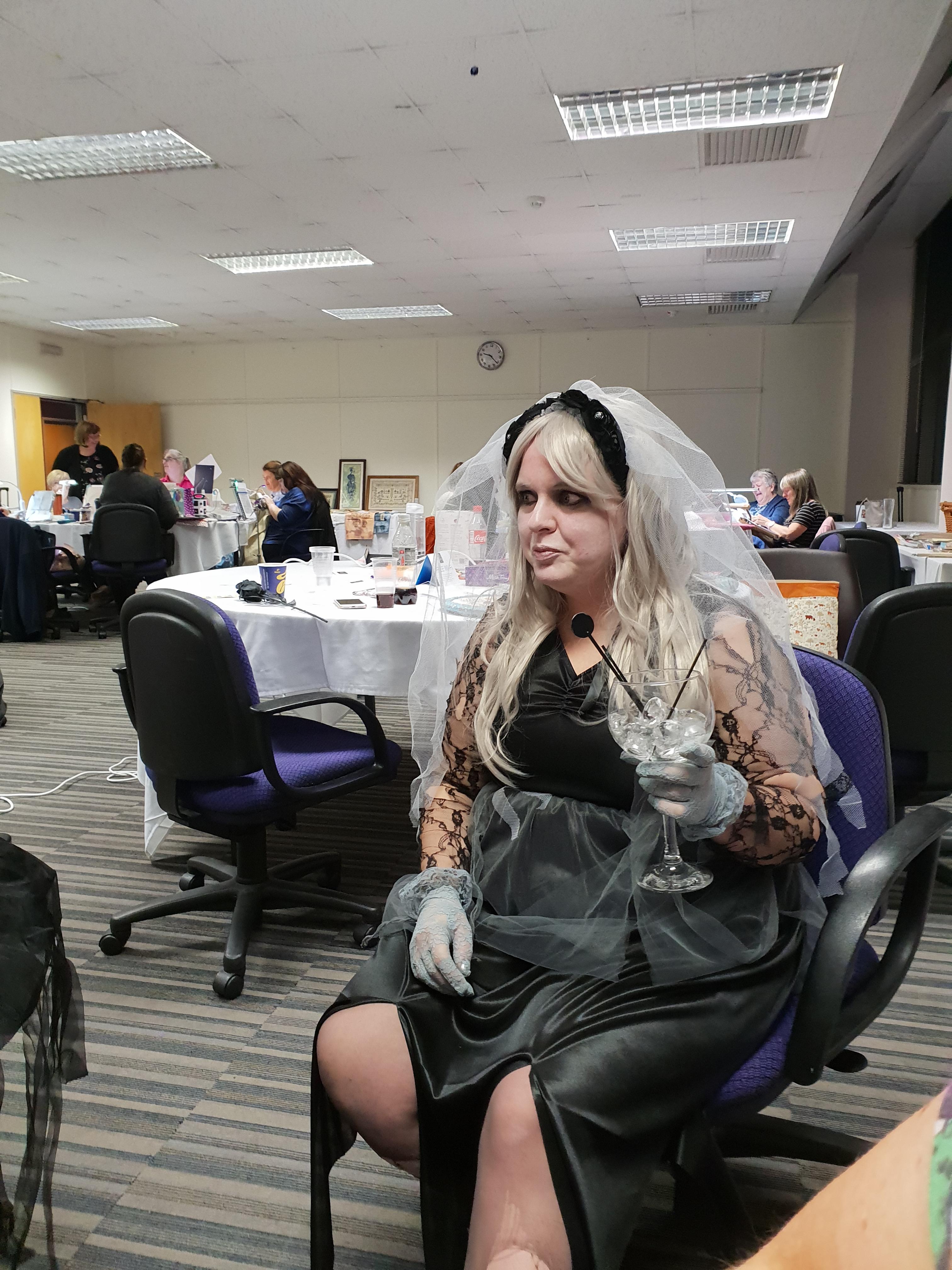 The following morning we also had a visit from and a Pink DInosaur, which gave everyone a laugh: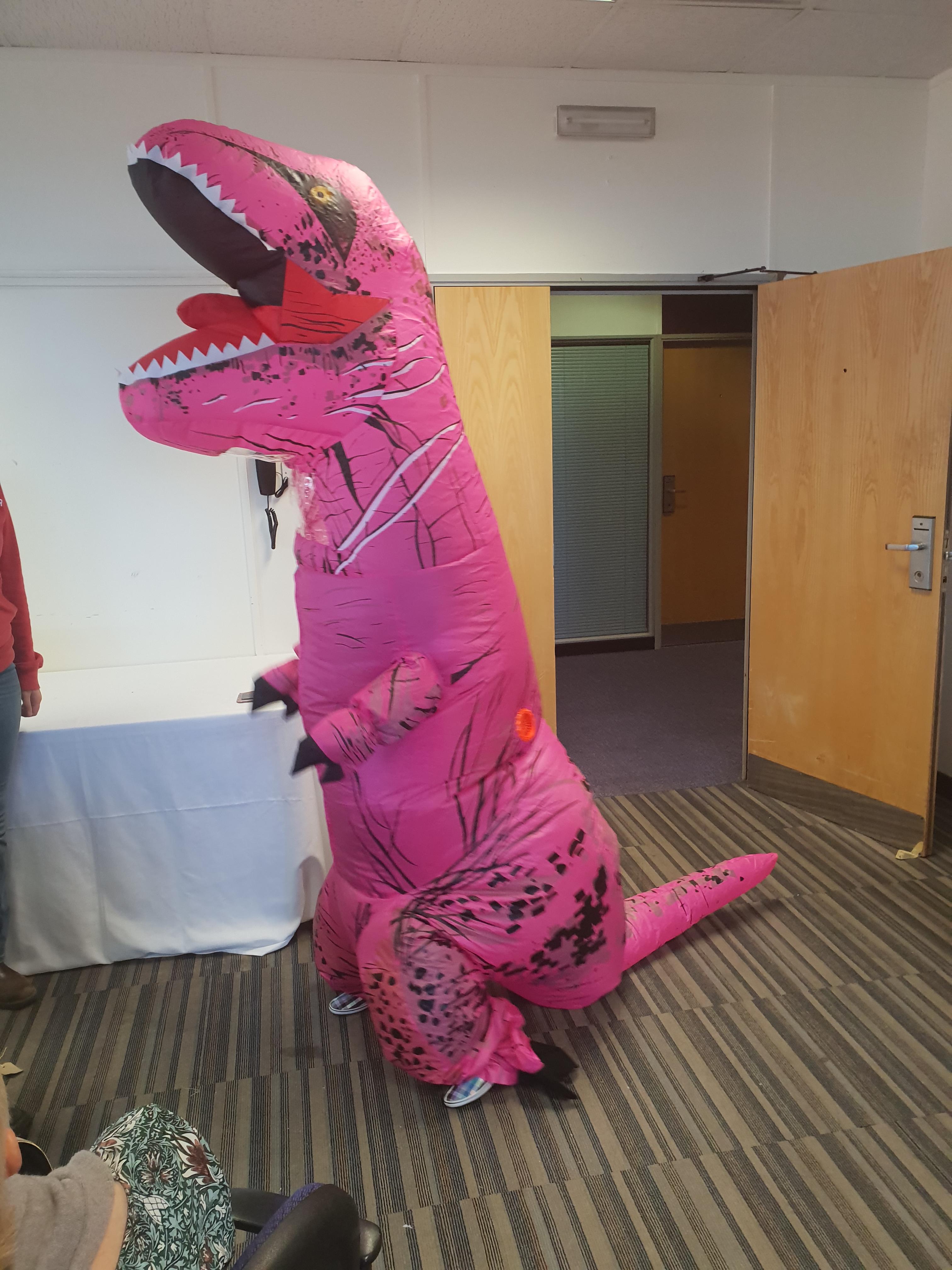 That is all for this week, Hope you all have a lovely stitchy week x