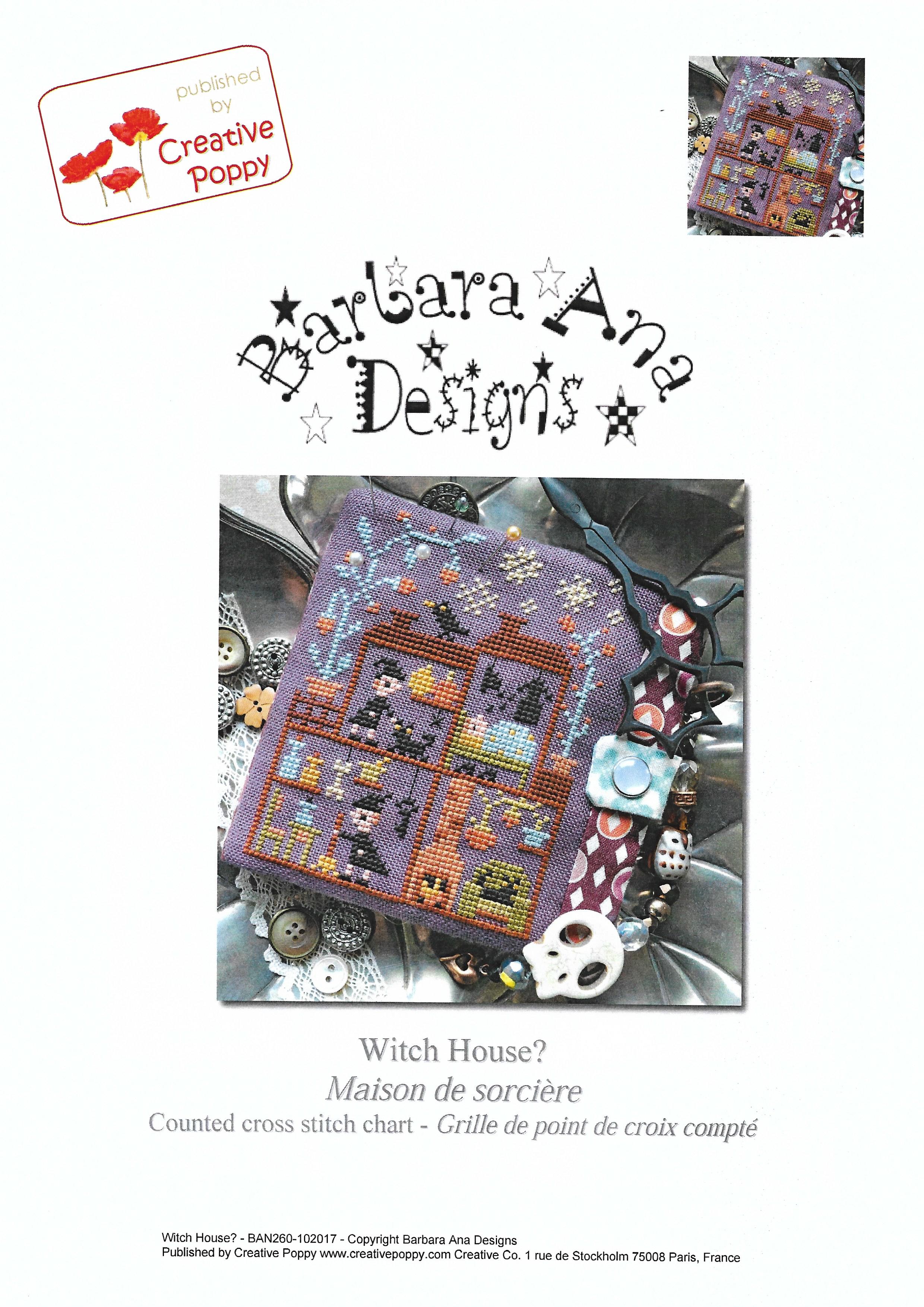 Barbara Ana Designs - Witch House?
Fun and quick-and-easy stitching for Halloween: Here's "Witch House?" a cute little cross stitch design featuring a little witch inside her house. 
 When she's asleep, she lets her witch's gown and hat hanging above her bed, her black boots neatly laid at the foot of the bed. 
Her black cat is never far away, couched on the sofa in front of a blazing fire, but it gets out of the way when she grabs her broom. 
Her house is clean and tidy in spite of a few spider webs!
Stitch Count is 51wx68h