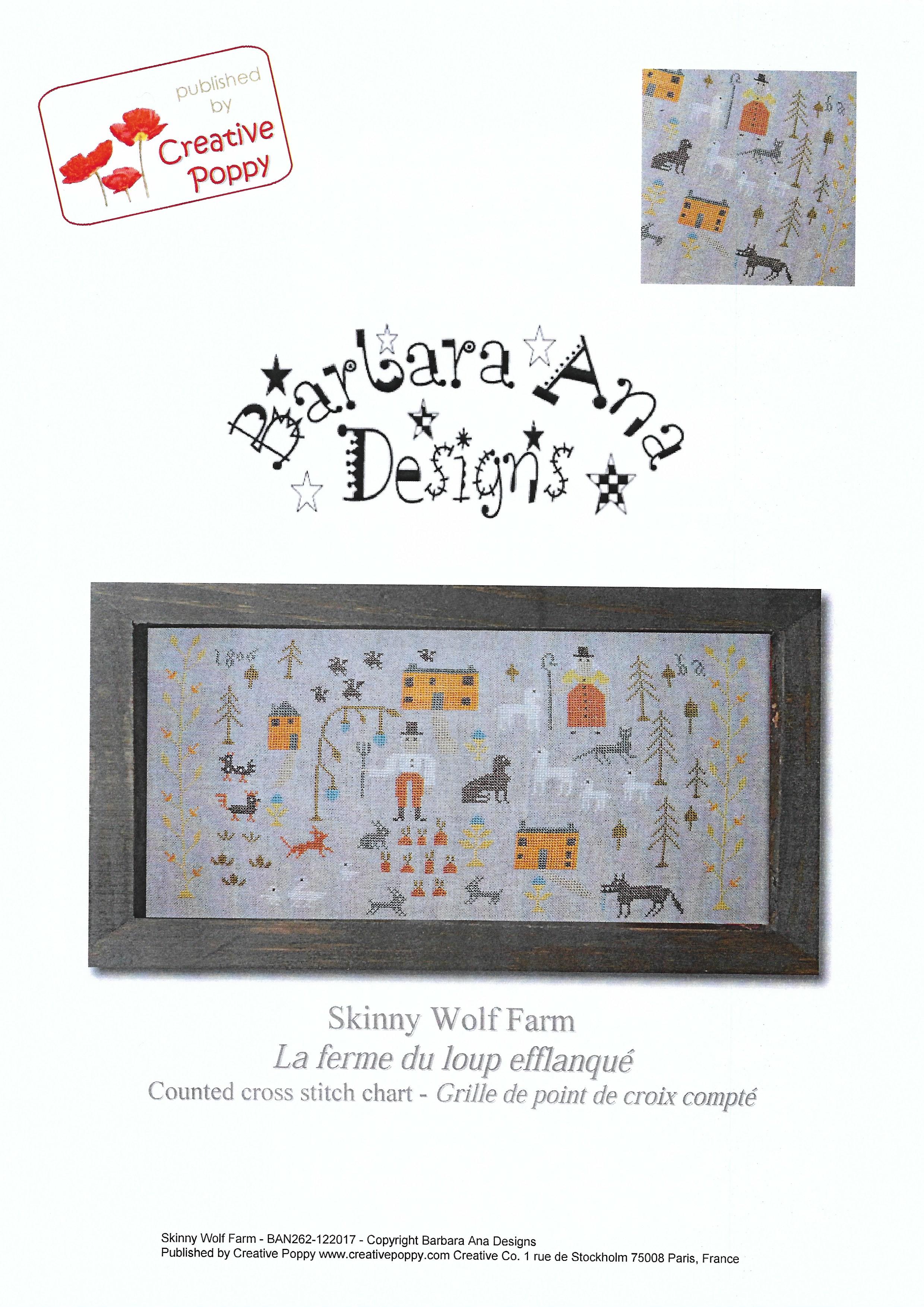 Barbara Ana Designs - Skinny Wolf Farm
It's a day like any other on the farm. A flight of migrating birds passes overhead. 
Hens and ducks are roaming free. The farmer is working in the vegetable patch, harvesting the carrots, much to the chagrin of the rabbits who had an eye on them. A fox is on the lookout, nearby. 
Over on the other side, his wife is looking after the sheep. The old shepherd dog keeps a good eye on them all. A gray cat passes cautiously at a good distance. 
Pity the lanky wolf, watching from the edge of the forest. He won't eat his fill today.
Stitch Count is 222wx110h