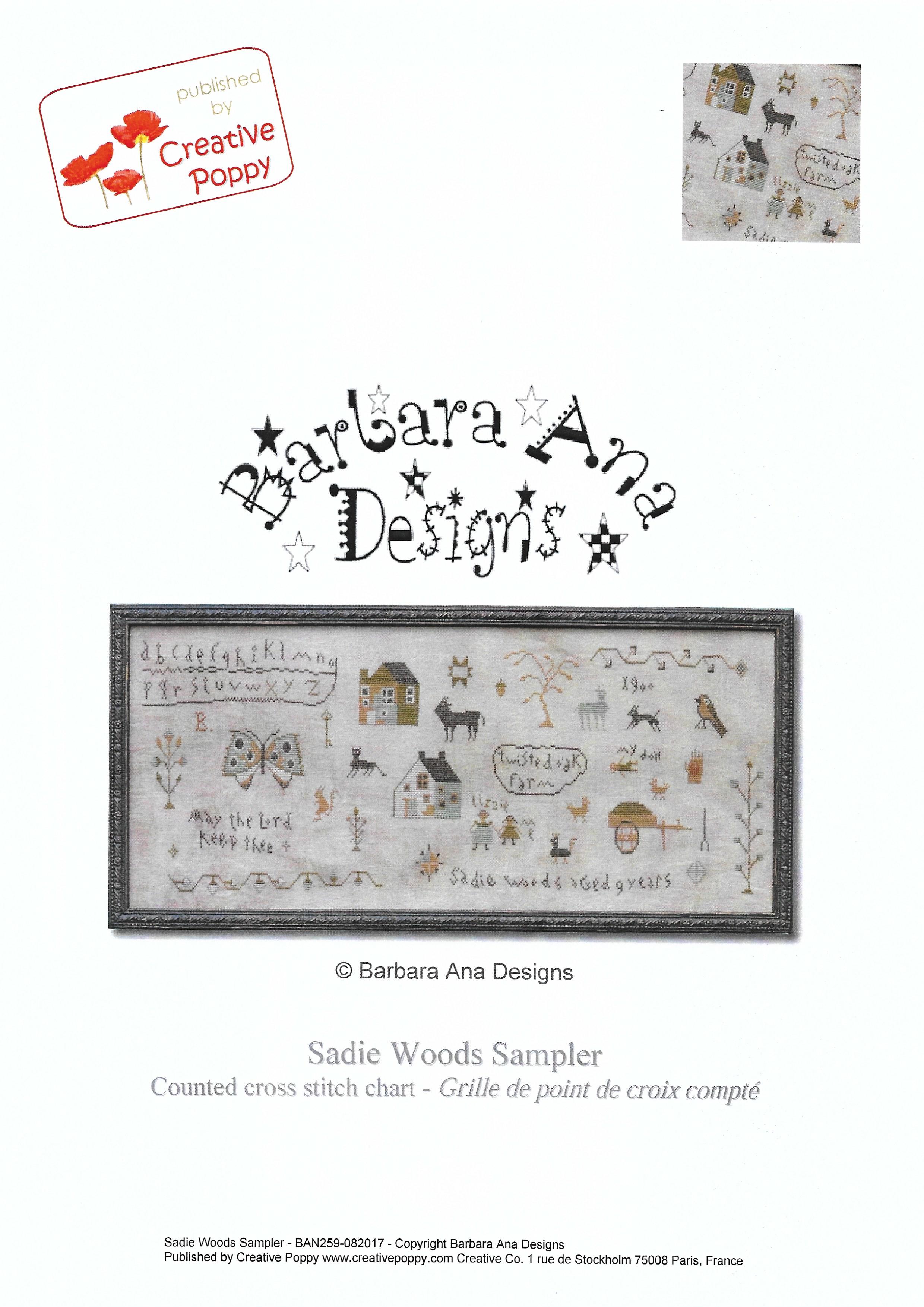 Barbara Ana Designs - Sadie Woods Sampler
Twisted Oak farm, with its slightly delelict walls and barn, is the central focus of this Sampler. 
9 year-old Sadie pictures her family and surroundings, the farm yard animals, her sister Lizzy, her doll forgotten in the grass, trees, a robin in the distance. She also includes a fabulous butterfly, together with her prayer "May the Lord keep thee".
The chart includes some interesting trees of life as well as a heart in hand, a symbol associated with the Shaker and Amish communities and evocative of a simple life of hard work and faith.
Stitch Count is 380wx118h