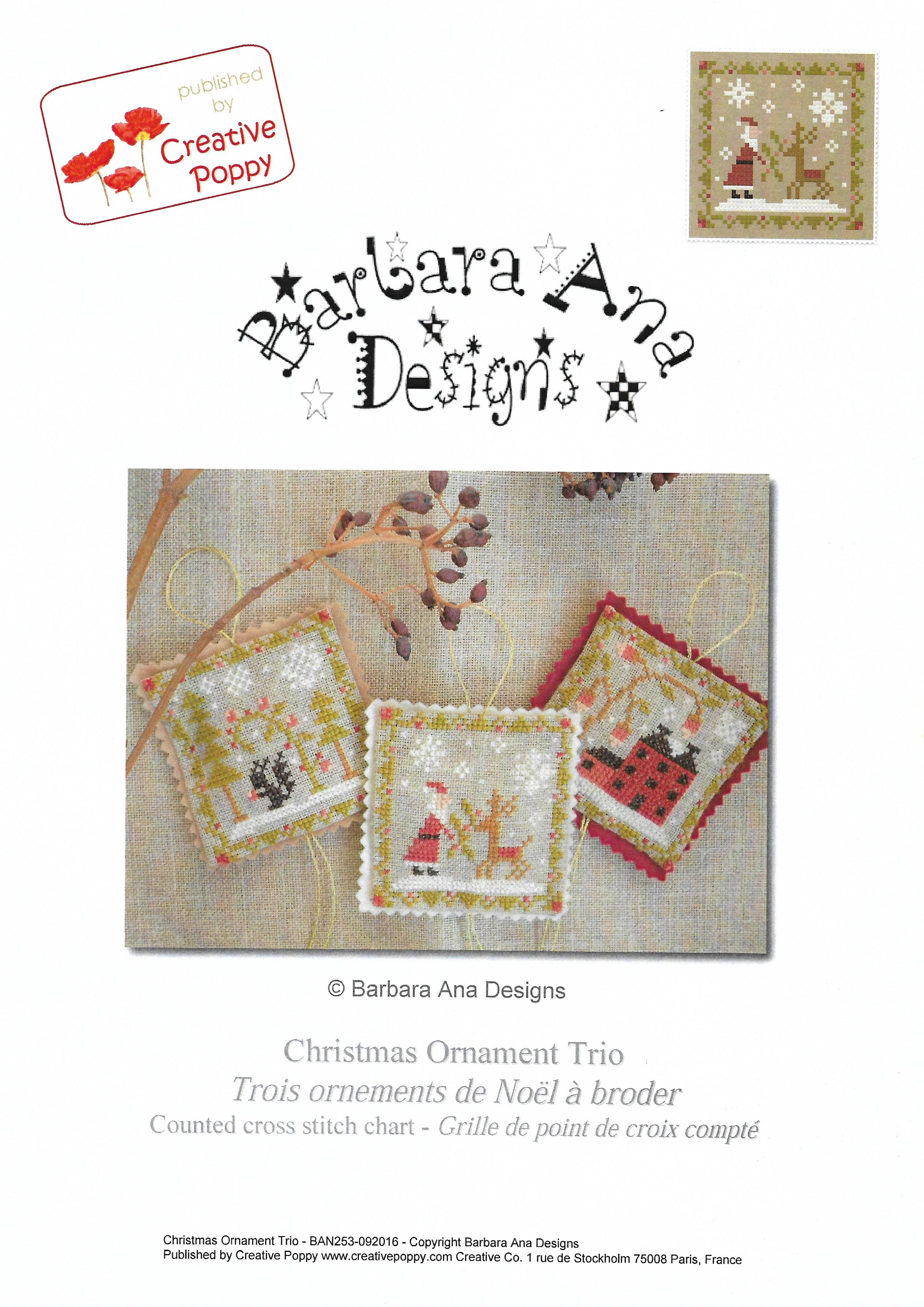 Barbara Ana Designs - Christmas Ornaments Trio
These miniature ornaments by Barbara Ana feature 3 different snow landscapes. 
Santa is feeding his reindeer. A squirrel is harvesting hazelnuts in the forest. And a house stands snuggly in the snow, under an overarching tree. 
All three motifs have a recurring snowflake background motif and are framed with an identical border. 
Each chart has the following stitch count 40hx40w